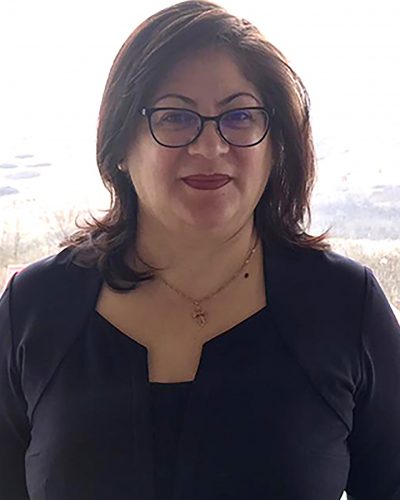 Scientific Researcher II Viorica Vasilache
Department of Exact Sciences and Natural Sciences, ARHEOINVEST Center
Vasilache Viorica is a scientific researcher II, PhD in Chemistry, within the Interdisciplinary Department of Sciences – Arheoinvest Center, with over 25 years of research experience.
The research activity is carried out in the Laboratory of Scientific Investigation and Conservation of Cultural Heritage Assets being specialized on the techniques provided: Scanning Electron Microscopy with Energy Dispersive X-Ray spectroscopy (SEM-EDX), micro-FTIR, optical microscope, derivatograph, spectrophotometer portable.
Her experience in the fields of cultural heritage conservation, scientific investigation of archaeological and museum artifacts, materials science and environmental science has materialized in numerous publications (5 books, over 100 papers – ISI and BDI, 18 inventions) and participation in national and international scientific events, at invention salons, with a Hirsh index of 15 in Web of Science. She has been involved in research activities carried out in collaboration with prestigious research and higher education institutions in the country and abroad and was part of the steering committee of 23 Romanian and two foreign PhD students (from Iran and Jordan). She was part of the organizing committee of the 13 editions of the European Exhibition of Creativity and Innovation – EUROINVENT, is secretary of the International Journal of Conservation Science (www.ijcs.uaic.ro), indexed by ISI, has been a member in over 20 national projects and is responsible for two component projects.